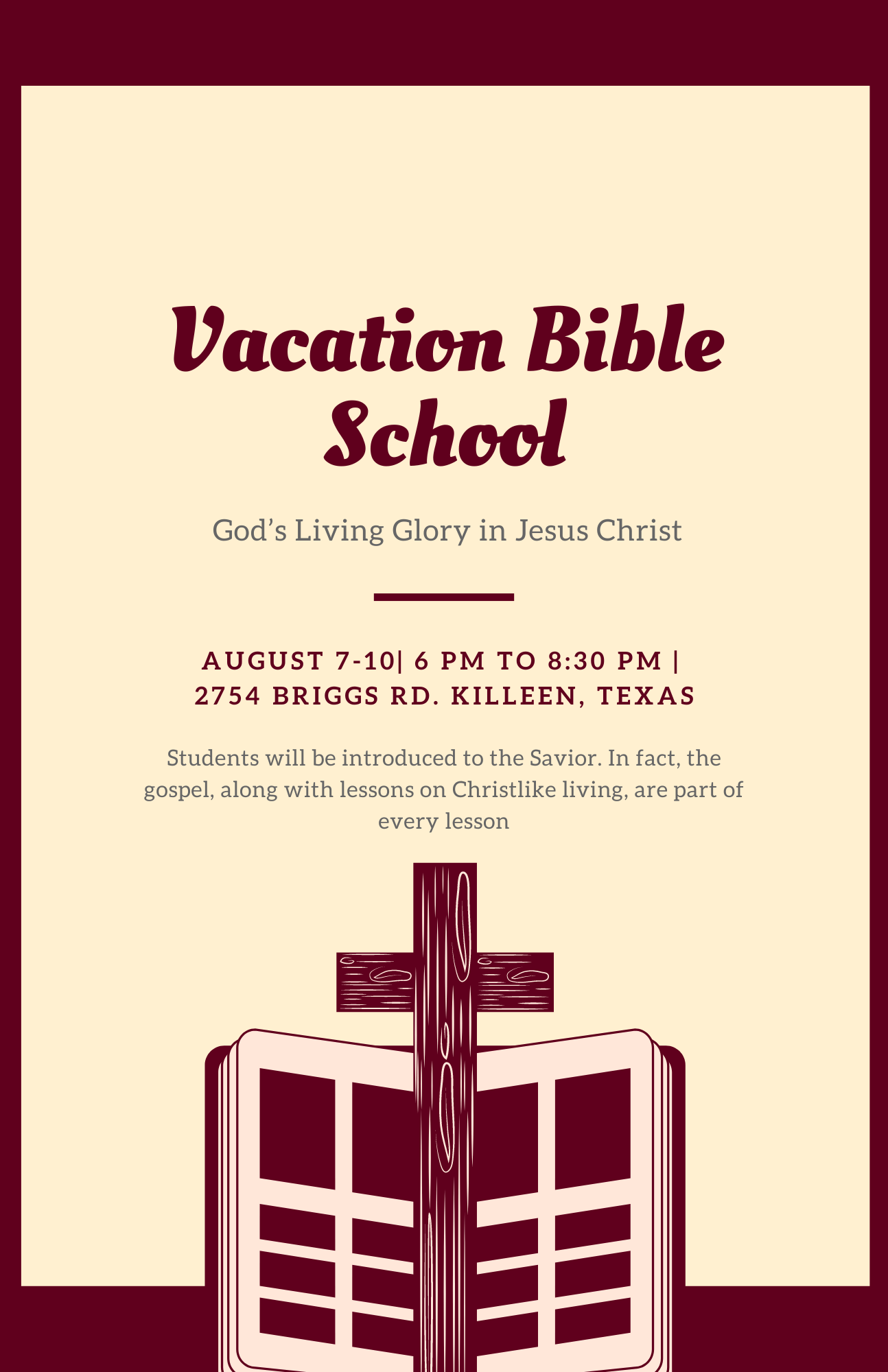 Vacation Bible School 2023
Experience "In Person: God's Living Glory in Jesus Christ," students will be introduced to the Savior. In fact, the gospel, along with lessons on Christlike living, are part of every lesson.
REGISTRATION DETAILS:
Please click the registration form link button on the page or the registration and liability release form.Send all completed forms to Amanda Polson at Email: amanda.polson63@yahoo.com. If you have any questions or concerns please contact us.