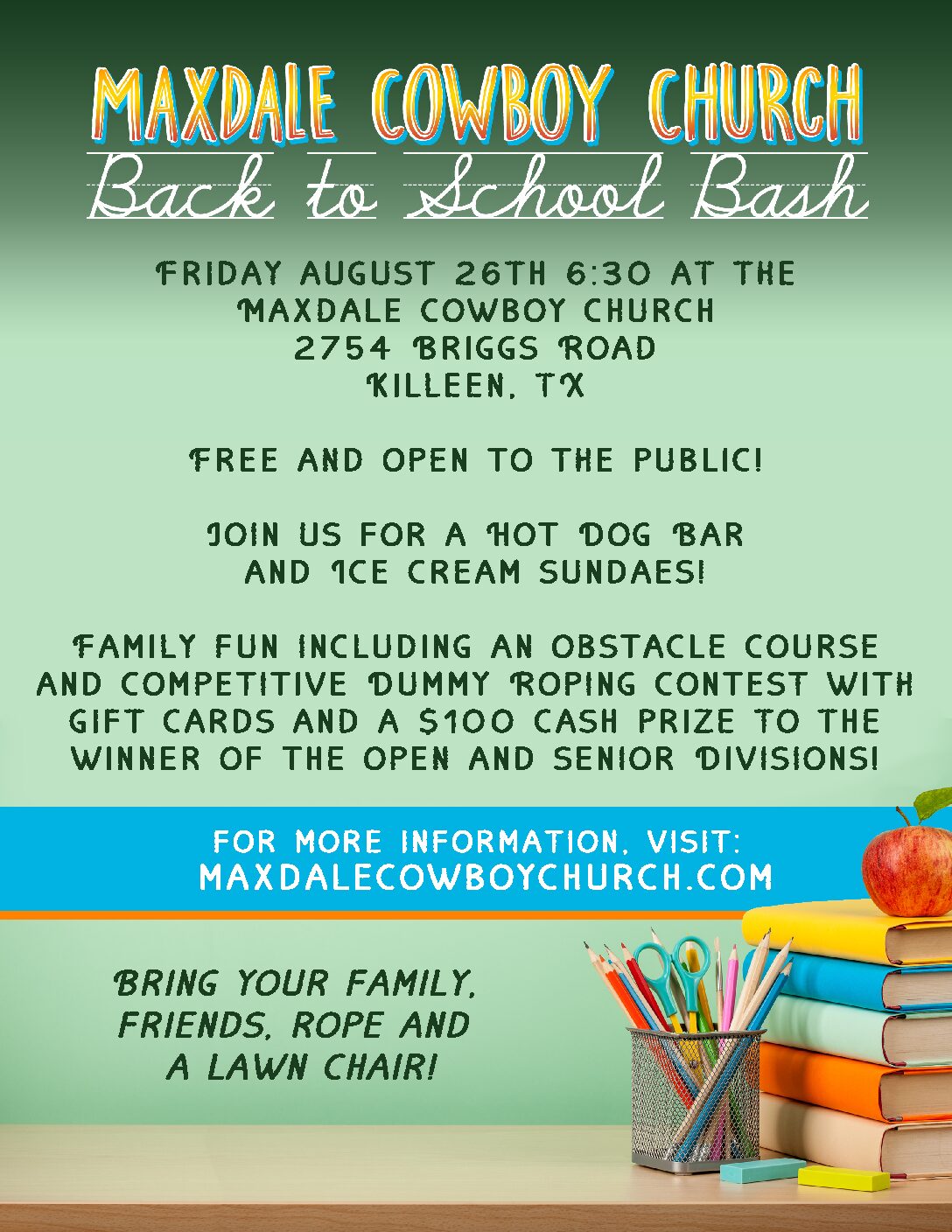 Back to School Bash
Free & Open to the public!
Join us for a hot dog bar & Ice Cream Sundaes!
Family fun including an obstacle course and competitive dummy roping contest with gift cards and a $100 cash prize to the winner of the open and senior divisions!
Bring your family, friends, rope & a lawn chair.
MCC Back to School Bash
Dummy Roping Rules & Entry Information
• Enter on-site at 6:30 PM.
• Roping starts at 7:30 PM
• Age is as of August 1st, 2022.
• Roping Divisions are 6 & Under, 7 – 10, 11-13, 14-17, Open (any age), Senior (55
and up), and Family.
• Family Division: Two member team to consist of one child 17 years of age and
younger and one adult (18 +). Team members must be immediate family members.
IE: father/daughter, mother/son, grandfather/grandson, etc.
• Contestants must bring their own ropes.
• Rope must leave the contestant's hand prior to reaching the dummy.
• No fishing.
• No entry fee.
• Legal head catches only.
• Format: 2 loops at each distance until 2 misses, then the contestant is out. Marker
will move further back until a winner is established.
• Prizes:
• 6 & Under, 7-10, 11-13, 14-17: Division winners will receive a $50 Academy
Gift Card, 2nd place will receive a $25 Academy Gift Card.
• Open and Senior: Division winners will receive $100, 2nd place will receive
$50.
• Family: Winning team will receive a $100 Mr. Gatti's Gift Card, 2nd Place will
receive a $50 Mr. Gatti's Gift Card